----------
Exploratory study to test the applicability of the ASER approach to the health sector in India
This project is an exploratory study to test out the merit in and need of the ASER approach used in the education sector to the health sector in India. The first phase of this work was focused on getting experts from the field of policy, practice and research together to discuss the feasibility and need of ASER approach in health sector, which, unlike the education sector, has always had a focus on outcome measures.
The basic question brainstormed was:"Based on the ASER approach, are there any measurable and actionable indicators in health that can be identified to enable ordinary people to get involved in assessments at scale?"The enquiry areas for the study were selected as :
- Mother and Infant and Young Child Food, Nutrition and Health (MIYCN) (for children below 1 year of age)
-Adolescent Health and Nutrition
Assessing not just "what" people do or don't do but also "why" was decided as actionable pathways to better implementation of social sector programs and performance indicators. Hence the key dimensions which were covered included:
Knowledge: What do people know about the issue/s. This is to identify gaps in the knowledge of the best practices
Practice: What people do and Why? What are the actual practices that people follow in their day-to- day life and why?
Access: Are people aware of the relevant services- policy provisions? Do they access them? Why (or why not)? Identifying the level of participation.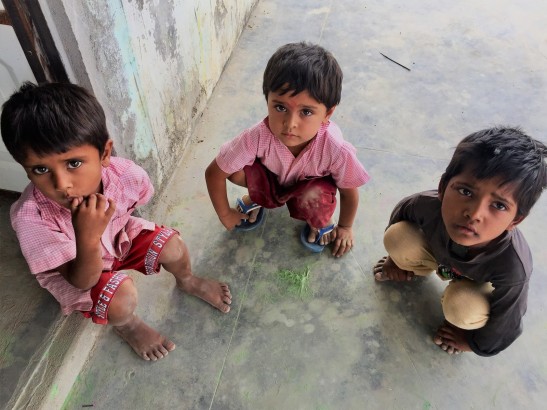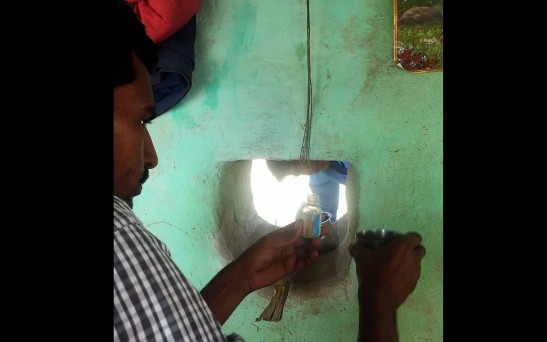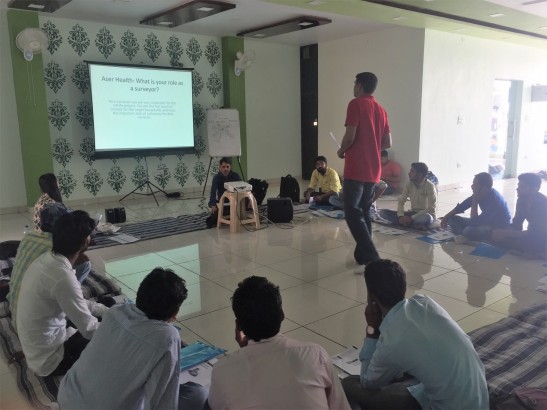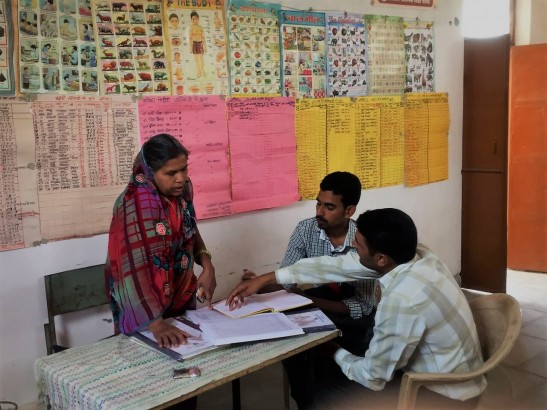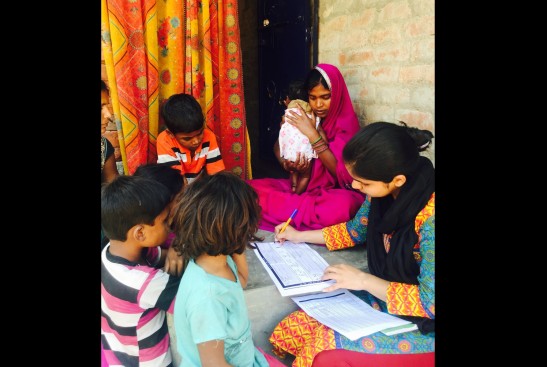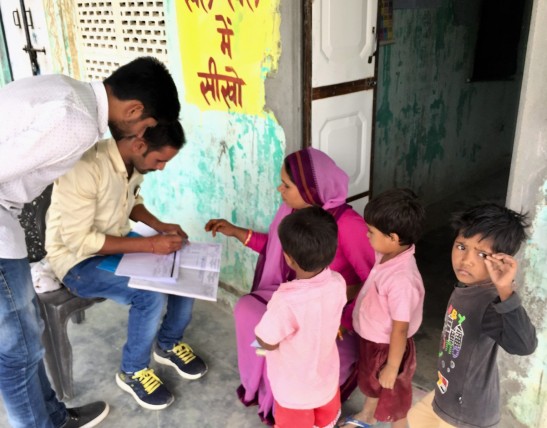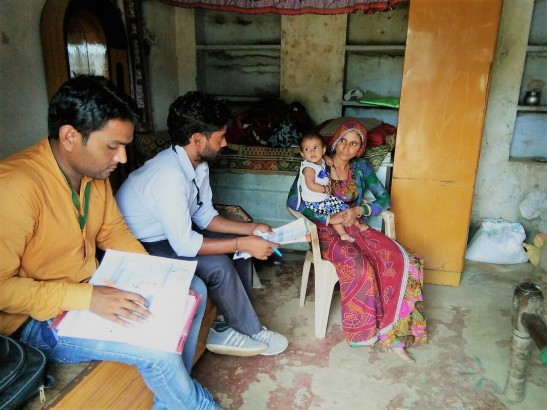 Duration: 2016 - Present
Partners: Bill and Melinda Gates Foundation
Location: One district each in two states – Rajasthan and UP were selected as the survey states.
Project Update: The preliminary phase consisted of extensive literature review, designing the framework and defining the enquiry areas. Post this phase, five pilot exercises were conducted across Rajasthan and UP. Feedback and experiences of the field staff were taken into consideration post each pilot and incorporated into the final development of the survey tool.
From August- October 2017, district level surveys of 60 villages each in Jaipur, Rajasthan and Rai Bareilli, Uttar Pradesh, were conducted. The team is in the process of analyzing the data and generating a district level report card for the same.
This phase is the first step in understanding the application of ASER approach to health. Learnings from this phase will help feed into how and if this should be taken forward. The hope is that this might pave the way for an independent ASER type citizen led assessment surveys in one or all of decided health domains among one or all the target groups being looked at now.
----------
----------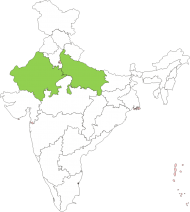 ----------
Scalable policies for Early Childhood Development
The aim of this study is to develop and test scalable interventions that promote child development and ultimately improve adult outcomes, thereby breaking the cycle of poverty.
The study consists of two projects, both of which implement a stimulation programme that focuses on improving the interactions between mothers or principal caregivers and their infants/children. The programme follows a systematic, weekly curriculum based on the natural developmental stages of a child. The curriculum was originally developed and tested by Sally Grantham-McGregor and colleagues in Jamaica, and has been shown to improve cognitive and socio-emotional outcomes from childhood through adulthood.
The second and larger study combines stimulation with nutrition communication and will focus on informing and training mothers/caregivers in sound infant and young child feeding practices that have been known to play a crucial role in under-nutrition. In this study, we will test alternative service provisions, which include delivery of the curriculum by local women. The interventions will be accompanied by an evaluation based on a randomized control trial.
A. Stimulation in the slums of Cuttack - Odisha (funded by Rushton Turner & Waterloo Foundation)
This is a small-scale pilot implemented by Pratham in Cuttack and will deliver to the treatment communities a one-year stimulation programme involving weekly home visits delivered by local women. The programme will cover 400 children between 1 and 2 years of age at the start of the intervention. Evaluation will take place based on a randomised control trial where 54 communities will be divided equally into treatment and control.
Duration: 2013-2014
----------
Partners: UCL, IFS, J-Pal, ICDDR-B, Pratham Education Foundation-ASER Centre, CECED and Yale University.
----------
Location: Cuttack, (urban slums) - Odisha
B. Early Childhood Development: Impacting at Scale
The second project is a large-scale trial implemented in three districts in Odisha. For evaluation purposes the communities are randomly allocated to three treatment arms and a control group. Two of the treatment arms combine nutrition communication with: i) stimulation by home visiting; or ii) stimulation by group intervention. The third treatment arm includes only nutritional communication. The intervention will last for two years.
----------
----------
Duration: 2013 - 2018
Partners: Yale University, NIH, IFS, University of Pennsylvania, Pratham Education Foundation - ASER Centre, CECED, J-Pal
----------
----------
Location: 200 communities in Balasore, Balangir and Cuttack (rural) - Odisha
Project update: A multi-partner, collaborative early years research study has been underway in Odisha since 2013. A stimulation program was delivered to the treatment communities in Cuttack by Pratham as part of the initial pilot phase. This was delivered through weekly home visits by local women in urban slums of Cuttack.
In the second phase, a large-scale RCT was rolled out where Pratham Odisha implemented an early stimulation and nutrition programme. The intervention was delivered through home visits and a group model. The first phase of trainings has been completed and intervention has rolled out. This coincided with a collaborators meet-up during the second week of February, 2016. During the meeting, collaborators reviewed progress and discussed the way forward. Field visits were made to the implementation sites in Odisha. The completion of the second phase was followed by a meeting in New Delhi during which preliminary results from the urban pilot phase were discussed and observations from the current roll-out were consolidated. In May 2016, the next phase of training district-level mentors was rolled out, followed by home visits in the months of June and July 2016.Concepts were refreshed and an additional curriculum for stimulation was introduced. A variety of interactive nutrition and health-based games and activities were introduced to involve the caregivers through weekly visits. For more information, read the ECD baseline report.
In the last phase of mentor trainings, fundamental concepts were revised and an additional stimulation curriculum was introduced. Strategies to improve and sustain the attendance of mothers in group sessions and ways to bridge the gap in delivery of nutrition supplementation services for children were discussed. This will be followed by a third round of trainings of home visitors and group facilitators in the districts over June 2017.
Endline survey preparations commenced in August leading to training of surveyors. The intervention will wrap up by December-January post which the endline survey will begin.
Documents: Project description.| Photo Gallery
----------
----------
Early Childhood Development