----------
Evolution of 'Beyond Basics'
----------
Navishti Das, Research Associate, ASER Centre
----------
ASER 'Beyond Basics' started with a seemingly simple question: if RTE ends at age 14 and adulthood begins at age 18, what happens in between? Looking for answers, we found that very little information was available on scale about this age group. There was a gap, not only in terms of a rights-based policy formulation, but also in the availability of actionable evidence.
As we set out to fill this gap, the questions multiplied. What should be measured for those on the cusp of adulthood? How much of this could be measured on scale, given the constraints of the rural Indian context and the necessity of a simple, 'ASER-type' design?
ASER teams have spent a year and a half trying to answer these questions. Addressing the first question necessitated literature reviews as well as some 'background mapping' exercises, where we looked at a variety of domains - from documenting the kinds of texts and math that youth encounter in their daily lives, to visiting government and private ITIs across rural India. Each such activity led us to identify a new nuance in the maze of information and decision making that youth are expected navigate through, during this transition from school to work.
To answer the second question regarding feasibility, we designed and piloted questions and formats, looking at a variety of domains. What we learned led to hard decisions. Some questions were refined or reframed. Some domains were deemed too difficult to address using ASER's rapid survey methodology, and these were dropped entirely.
----------
----------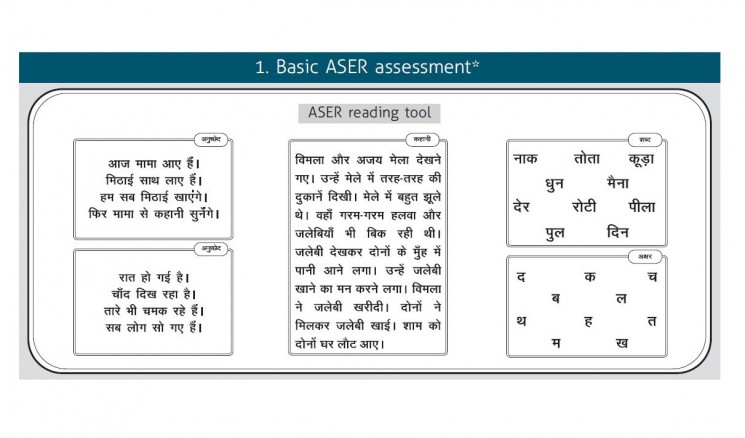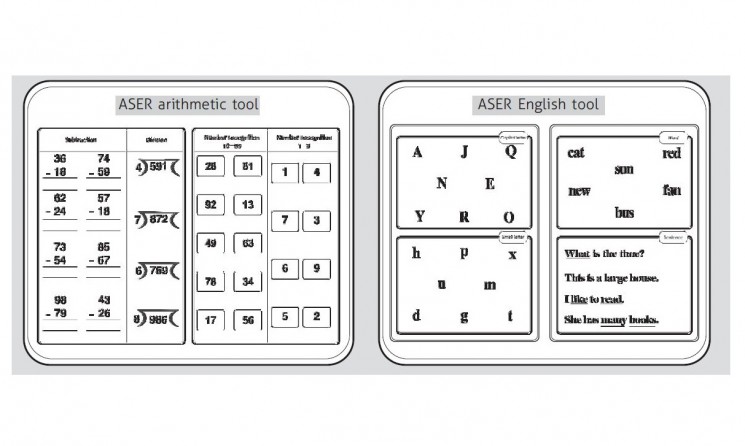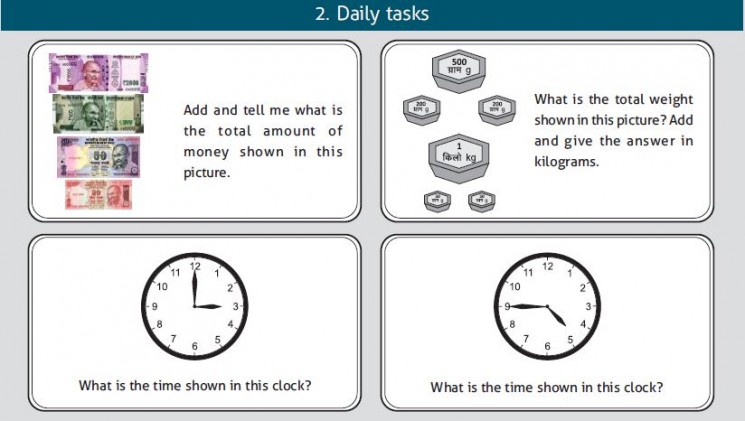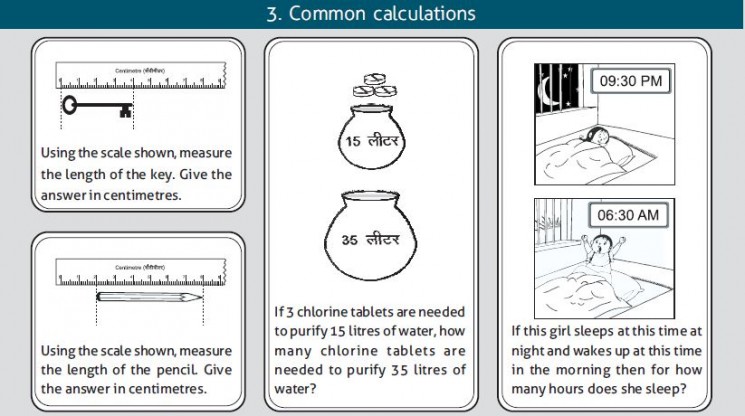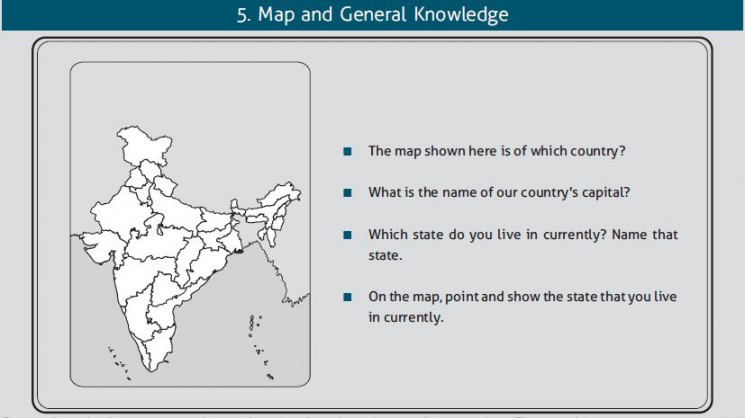 ----------
----------
Building on findings from ASER Centre's study, 'Middle Schools in India', we started out with a traditional academic, pen-paper approach to assessing this older age group. However, it quickly became clear that nobody was interested in this kind of approach – not the youth, not their parents, and not the communities they lived in. Being entirely "school-like", there was none of the engagement that a typical ASER survey generates – where children and their families crowd around and want to be part of the process. So a new set of tools was developed that assess applied and functional skills, and that generated interest and curiosity wherever they were piloted.
Somewhere in the middle of this process we felt we were getting too caught up in the measurement, and may be missing crucial pieces of the puzzle. And so we left all our formats and tools behind for an "immersion pilot". ASER teams across the country spent a few days simply talking to youth – more than 1,000 in all – learning about their daily routines, their lives, their aspirations and problems. From this experience emerged the absolute conviction that there is a huge gap between what these young people and their families aspire to achieve and the opportunities and support that we provide them with.
The evolution of ASER 'Beyond Basics' has thus been a journey of constant discovery, dictating the survey's broad conceptual framework as well as small procedural details. Each pilot brought us closer to the final version the survey would take, and personal experiences with these youth reinforced the urgent need to address this enormous gap in policy and data. ASER 2017, 'Beyond Basics', is an effort to shine a spotlight on this situation.
----------
PILOTED BUT DROPPED
----------
Part 1:Mapping access to educational facilities outside the village
More than 98% of India's villages have a primary school. Therefore, in the 'usual' ASER survey it is an easy task to find and visit the village school. Since ASER 'Beyond Basics' focuses on the 14-18 age group, we thought it was important to include the equivalent exercise for these older children – that is, understanding availability and access to middle/high/higher secondary school for youth in sampled villages. Click here to read more.
----------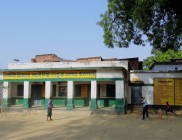 Part 2: The School Observation Format
----------
A tool for school observation – on the lines of the ASER school observation format – was conceptualized as part of the 'Beyond Basics' package. Instead of primary and upper primary schools, the idea was to visit secondary and higher secondary government schools since these are more relevant to our target age group. Two rounds of piloting were done, each with a different version of the survey format – the first version in Himachal Pradesh and the second one in Uttar Pradesh, Manipur, Karnataka, Gujarat and Maharashtra. Click here to read more.