What is 'Beyond Basics'?
----------
Every year since 2005, ASER has reported on children's schooling status and their ability to do basic reading and arithmetic tasks. Year after year, ASER has highlighted the fact that although almost all children are enrolled in school, they are not acquiring even the foundational skills that could help them propel themselves forward, both in school and in life.
In 2017, ASER will focus on a different but related set of issues, taking a longer, deeper look at older children (in the age group 14-18). In addition to data on their schooling and foundational learning status, we will collect information in several other areas related to their preparedness to lead useful and productive lives as they move beyond the elementary school age.
The core of the Annual Status of Education Report 2017 will look 'beyond basics'; it will use the tried and tested ASER methodology (sample based household survey, local participation, easy to use tools) to explore a wider set of domains with an older age group – those just beyond the elementary school age.
----------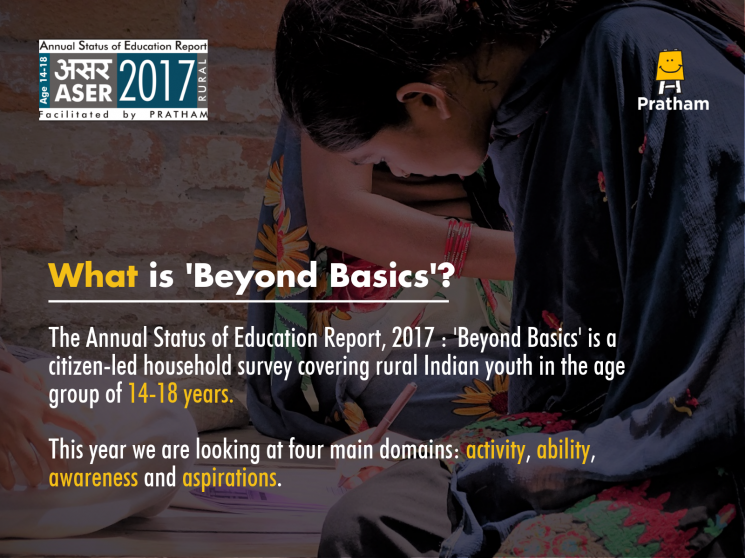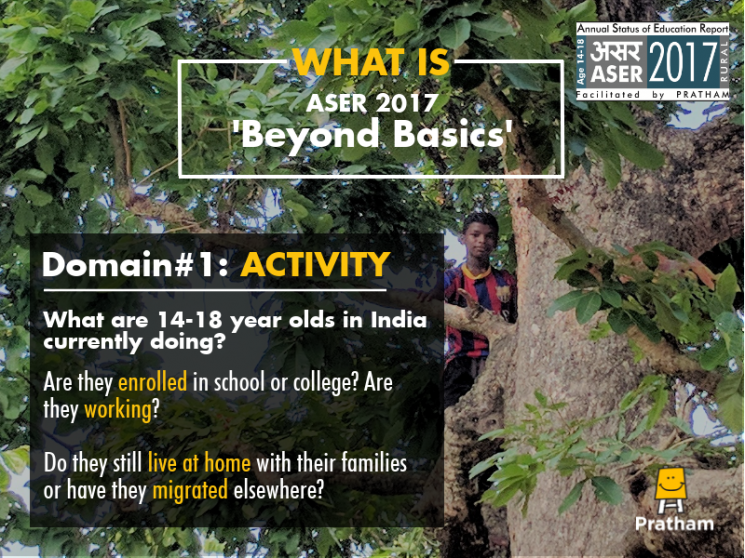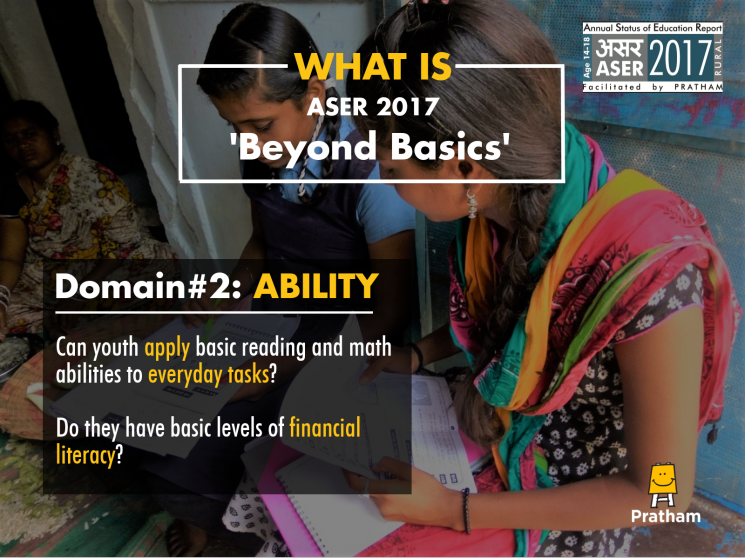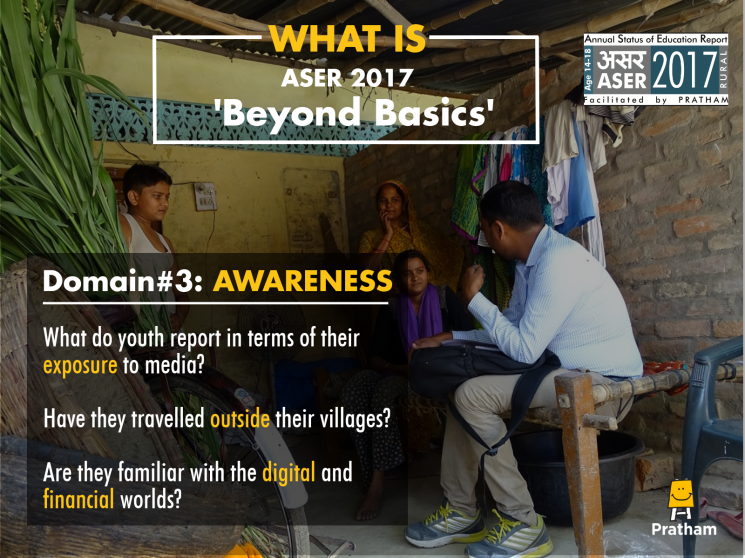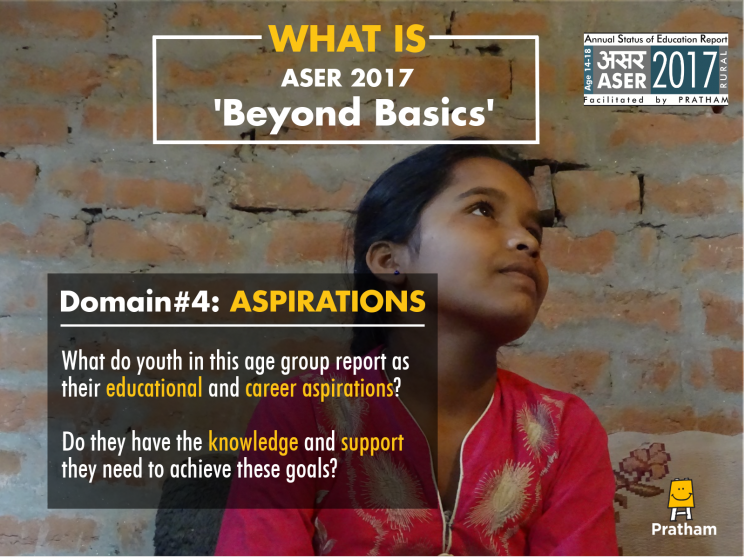 Why focus on 14-18 year olds?
----------
India's Right to Education Act (RTE, 2009) guarantees free and compulsory schooling for children up to age 14. Near-universal enrolment and automatic promotion through the elementary stage have resulted in more and more children successfully completing elementary schooling. According to official figures from the District Information System for Education (DISE), enrolment in Std VIII almost doubled in the decade between 2004-5 and 2014-15, from 11 million to almost 22 million.
But what happens between elementary school and adulthood? Although many children continue to secondary school, ASER data shows that their foundational reading and math abilities are poor. In 2016, a quarter of all children in Std VIII in rural India were unable to read a Std II level text and a third were unable to solve a 3-digit by 1-digit division sum. Not surprisingly, dropout rates in secondary grades are very high, especially for girls. Not much other information is available on scale about this age group.
According to Census 2011, one out of every ten Indians is currently in the age bracket of 14-18. This amounts to more than 100 million or 10 crore youth in all. If we do not ensure that these young people have access to the knowledge, skills, and opportunities they need to help themselves, their families, and their communities move forward, India's much awaited 'demographic dividend' will not take place.
Contact with about 2,000 young people over the past year has led us to believe that whether in school or not, the situation confronting India's youth is bleak and needs urgent attention.
ASER 2017 is an attempt to systematically capture some key dimensions of this situation.