----------
In case you missed it...
----------
----------
ASER in their neighourhood: ASER done by Std V students in Delhi
----------
----------
In April of 2014, ASER Centre/ Pratham in partnership with the Bihar Government conducted a school-based assessment of children's learning in every district in Bihar. ASER and Pratham teams from all over India were joined by representatives from the government from every district for this exercise - a total of 200 people lead this effort. Check out our from field photo gallery here. Read our from-field stories here.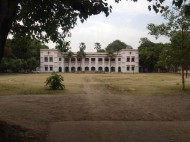 SCERT training centre in Patna
----------
----------
Earlier this year, ASER Centre put together a report comparing the purpose, design and methodology of the only two large-scale assessments studies in India - ASER Centre's Annual Status of Education Report Survey and NCERT's National Achievement Survey. Click here for the report.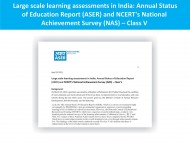 ----------
----------
Disruptive Learning in 45 Days : A TED talk by Dr Rukmini Banerji at TEDx Bangalore in April 2013.
----------
----------
ASER 2012 findings have been extensively mentioned in the latest Economic Survey 2012-13. View Chapter 13, on Human Development, of the report here.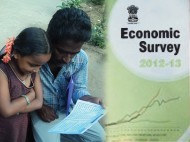 ----------
----------
ASER Centre is partnering in a winning Grand Challenges Explorations grant which was awarded to The University of Montreal Hospital Research Centre (CRCHUM).The grant was awarded by the Bill and Melinda Gates Foundation. Click here for details of this partnership are available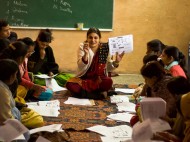 ----------
----------
Dr Madhav Chavan, founder of Pratham Education Foundation was awarded the WISE 2012 award. The WISE prize was launched in 2009 by the Qatar Foundation for Education, Science & Community Development. The annual event is an international, multi-sectoral platform for creative thinking, debate & purposeful action. Watch a video of Dr Chavan's acceptance speech.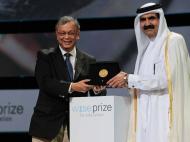 ----------
----------
A part of the PAISA study is carried out in the ASER survey every year. Get ASER data and more information on school funds in the PAISA 2012 Report here.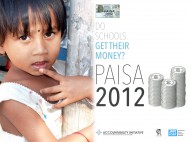 ----------
----------
How far have we come in meeting the desired RTE outcomes as proposed by the government by 2013? ASER Centre put together a report using ASER findings between 2010 and 2012. Read the comprehensive report here.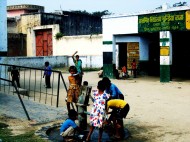 ----------
----------
Year on year, ASER Centre works to empower its team members in research, statistics and communication skills through courses and workshops. Nandita Banerji, a member of our Capacity Building unit writes about this year's course workshop in May.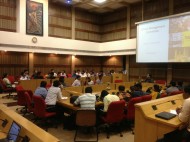 ----------
----------
How can we empower the School Management Committee? Q & A with Dr Rukmini Banerji. Watch the video here.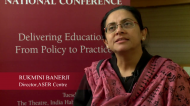 ----------
----------
The Annual Status of Education Report (Rural), 2012 was released on January 17, 2013 by the honourable Minister of Human Resource Development, Dr Mangapati Pallam Raju at the Nehru Memorial Museum & Library in New Delhi. Watch a video of the minister's address here. Read the full report here (English).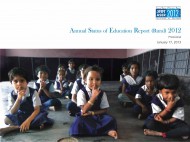 ----------
----------
For the first time ever, teams from all seven countries where ASER-like assessments are done met for a three-day family reunion in Naivasha, Kenya, to share experiences and plan for future collaborations. More
----------
----------