----------
In case you missed it...
----------
----------
ASER in their neighourhood: ASER done by Std V students in Delhi
----------
----------
In April of 2014, ASER Centre/ Pratham in partnership with the Bihar Government conducted a school-based assessment of children's learning in every district in Bihar. ASER and Pratham teams from all over India were joined by representatives from the government from every district for this exercise - a total of 200 people lead this effort. Check out our from field photo gallery here. Read our from-field stories here.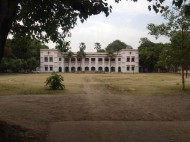 SCERT training centre in Patna
----------
----------
Earlier this year, ASER Centre put together a report comparing the purpose, design and methodology of the only two large-scale assessments studies in India - ASER Centre's Annual Status of Education Report Survey and NCERT's National Achievement Survey. Click here for the report.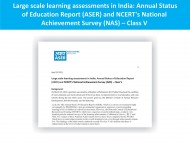 ----------
----------
Disruptive Learning in 45 Days : A TED talk by Dr Rukmini Banerji at TEDx Bangalore in April 2013.
----------
----------
ASER 2012 findings have been extensively mentioned in the latest Economic Survey 2012-13. View Chapter 13, on Human Development, of the report here.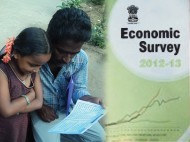 ----------
----------
ASER Centre is partnering in a winning Grand Challenges Explorations grant which was awarded to The University of Montreal Hospital Research Centre (CRCHUM).The grant was awarded by the Bill and Melinda Gates Foundation. Click here for details of this partnership are available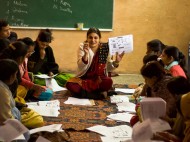 ----------
----------
Dr Madhav Chavan, founder of Pratham Education Foundation was awarded the WISE 2012 award. The WISE prize was launched in 2009 by the Qatar Foundation for Education, Science & Community Development. The annual event is an international, multi-sectoral platform for creative thinking, debate & purposeful action. Watch a video of Dr Chavan's acceptance speech.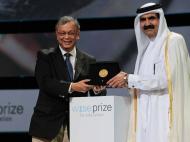 ----------
----------
A part of the PAISA study is carried out in the ASER survey every year. Get ASER data and more information on school funds in the PAISA 2012 Report here.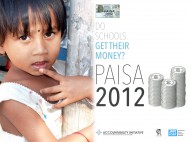 ----------
----------
How far have we come in meeting the desired RTE outcomes as proposed by the government by 2013? ASER Centre put together a report using ASER findings between 2010 and 2012. Read the comprehensive report here.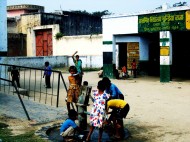 ----------
----------
Year on year, ASER Centre works to empower its team members in research, statistics and communication skills through courses and workshops. Nandita Banerji, a member of our Capacity Building unit writes about this year's course workshop in May.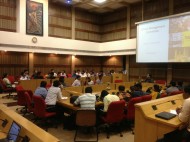 ----------
----------
How can we empower the School Management Committee? Q & A with Dr Rukmini Banerji. Watch the video here.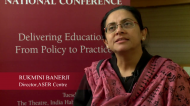 ----------
----------
The Annual Status of Education Report (Rural), 2012 was released on January 17, 2013 by the honourable Minister of Human Resource Development, Dr Mangapati Pallam Raju at the Nehru Memorial Museum & Library in New Delhi. Watch a video of the minister's address here. Read the full report here (English).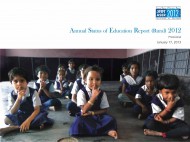 ----------
----------
For the first time ever, teams from all seven countries where ASER-like assessments are done met for a three-day family reunion in Naivasha, Kenya, to share experiences and plan for future collaborations. More
----------
----------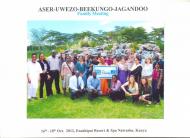 ----------
----------
ASER 2014: RECAP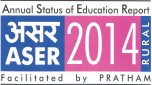 ----------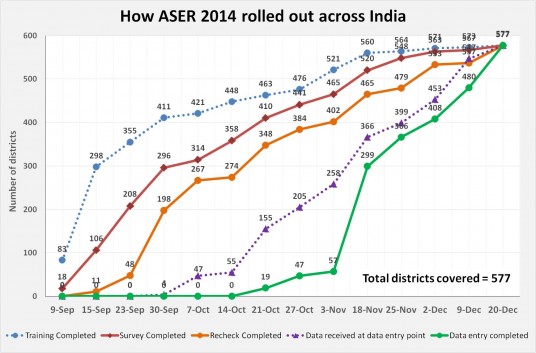 The Tenth Annual Status of Education Report - ASER 2014
ASER 2014, the tenth Annual Status of Education Report, was flagged off with a six-day National workshop in Aurangabad, Maharashtra from August 1 to 6, 2014. Well over a hundred people comprising ASER teams from Delhi and all 28 states as well as special guests came together to kick start this enormous citizen-led survey through classroom sessions, field visits, and mock trainings on the survey process. .
To mark the ten-year milestone, the National Workshop included an "Innovation Mela" in which state teams showcased some of the many great ideas that they have thought of and implemented in the past in order to improve survey management and planning. The best innovations were selected based on four main parameters: usefulness, scalability, cost effectiveness, and ease of implementation. The Mela worked as a platform for every participating member to learn more about effective management of large-scale surveys; all state teams were encouraged to adopt the winning ideas.
The National Workshop was followed by state-level workshops in every state and district-level workshops in 577 rural districts in the country where volunteers from partner organizations were trained to conduct the survey. Following the district-level workshops, the survey was conducted in 30 randomly selected villages in each of the 577 districts. About 250 District Institutes of Education and Training partnered with us to conduct ASER 2014. The survey took about 100 days to complete with field work coming to a close on December 20, 2014.
----------
The ASER team continues to work tirelessly towards the National report release on January 13, 2015 in New Delhi.
Read our stories from the field here. Stay tuned as we continue to bring you updates on the 10th year of ASER!
----------
Well wishers send their best for the team behind ASER 2014. Click here to read the messages.
----------
Help Support the ASER effort
Donate now to support ASER 2014 (scroll down to the bottom of the page and click on 'Help Support the ASER Survey'). Support ASER in a village or a district : INR | GBP | USD
----------
ASER 2014: RECAP
----------
ASER 2014 Pledge
----------
"I, as a citizen of India, have decided to volunteer for the Annual Status of Education Report 2014. This effort aims to engage citizens and the government in the process of ensuring quality education for the children of this country.
For the past 9 years, volunteers like me have traveled to the farthest districts and reached the remotest villages. We have gone from Kashmir to Kerala and from Gujarat to Arunachal, to conduct this survey and collect information with utmost sincerity.
Today, along with 30,000 volunteers across India, I am going to be a part of the largest citizen-led survey of India. I pledge to carry forward the honest work and vision of those who have come before me and become an example for those who will follow me in the years to come.
I understand the importance of recording only correct information in the survey sheets and pledge to do so with complete honesty. Under no circumstances will I avoid my responsibilities during the course of the survey. I pledge to uphold the integrity of the important role this movement has entrusted in me and play my part in building a better India."